New Patients at
Vitality Chiropractic & Wellness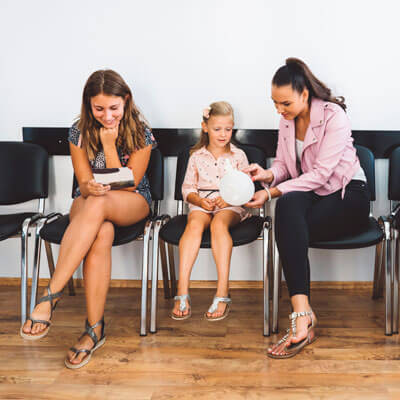 When you step into Vitality Chiropractic & Wellness, you'll find a relaxing and peaceful place. We want our space to be an oasis of calm during your day. Our team looks forward to assisting you!
ONLINE FORMS »

How To Prepare
We want you to feel confident knowing exactly what to expect here. Your first appointment will take about an hour. When you call to book, we'll get your insurance information from you so that we can call to check your benefits. If we find that the cash rate is more affordable for you, we'll inform you of that.
You can get your new patient paperwork online and bring it in completed, or arrive 10-15 minutes early to ensure you have time to fill out forms.
Your First Visit
When you arrive, you'll be warmly greeted. If you haven't done your paperwork, we'll get you set up with that. Then, you'll be escorted to a private room to meet your doctor. You'll have the opportunity to tell us your whole story – what's brought you in, what you've tried before and what your goals are.
Your examination includes multiple forms of testing to look at your neurology, muscles, reflexes, range of motion and more. We treat on the first visit unless we identify a reason to request imaging. After your chiropractic adjustment, we'll go through some exercises you can do to speed your healing. You'll get a new patient gift bag and be on your way!
Following Up
About a week later, we'll see you for a follow-up. We do what's called a diagnostic report, where the results of your testing are reviewed with you. Your chiropractor will tell you what it'll take for your symptoms to resolve and what each step involves. Plus, all costs will be detailed to you up front.
Ready to improve your quality of life? We're here for you. Contact Vitality Chiropractic & Wellness today!
CONTACT US »
---
New Patients at Vitality Chiropractic & Wellness | (612) 293-5529